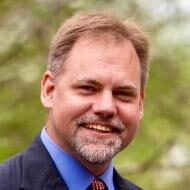 Dr. Willis is a Board Certified Family Physician who recently completed a term as the Chief Medical Officer for Heart of Florida Health Center (HFHC) in Marion County. Dr. Willis obtained his undergraduate training in mathematics at Stetson University and went on to obtain his Medical Doctorate at the University of South Florida in Tampa. He completed his training at the Florida Hospital Family Practice Residency in Orlando in 2000, and then returned to Ocala to practice.
He has spoken locally and nationally on such topics as stroke, men's health, diabetes, and health information technology. He is married to a wonderfully supportive wife (and nurse) and has two beautiful girls who are very active in dance.
Dr. Willis has chosen a Direct Primary Care (DPC) model of care for two very important reasons. First, the ability to slow down and have a more reasonable schedule and time with patients is very important to his desire to provide excellent care to both his patients and his family. Secondly, Marion county has a significant number of individuals that do not have access to affordable health insurance. Being able to provide a nearly fixed cost each month for primary care to such patients is a way to help them stay healthy and avoid more costly healthcare issues.
Dr. Willis realizes that patients, perhaps even patients he previously cared for, have insurance so DPC would be an added cost for them. He, and the other physicians at Sabal DPC, continue to work with insurance providers and advocate for insurance changes that will allow DPC to be incorporated into future insurance and even Medicare options for patients to have excellent and affordable healthcare coverage.
Dr. Willis' Patient Panel is Full.
But you can still sign up with another doctor!
Testimonials

Loretta Bidmon
My husband and I have been patients of Dr. Willis for 15+ years. He is a caring and compassionate doctor. He listens and
Read More
Jun 19, 2016
Certifications & Associations